Merging Search Data & Your Content to Deliver Real Results
Our mission is to make the best SEO know-how accessible to everyone. That is why we have build a new SEO tool that brings together real time Search Data with your content. We call it Rankshaper.
What we can do for you
Our SEO tool Rankshaper is a real-time, on page SEO ranking tool and keyword discovery tool. It helps you to identify new content and ranking opportunities and gain access to new niche markets.
We show you the search terms that are used to find your business, allowing you to see at a glance what you keywords to incorporate in your existing content.
See how the tool works by signing up. Check out yourself how it works. Using the tool is for free.
What is Rankshaper
Rankshaper compares your website search data from Google with your existing content. It automates your research in Google Search Console and shows you the opportunities you have.
With this information at hand, you can discover new content ideas and understand better the search intent of your visitors. It is the perfect onpage SEO tool in the hands of content strategists. And what's more, it's totally unique.
Using Rankshaper is free of charge for the time being. We are still working on the tool and all we ask in return is being able to ask you for feedback and to send you updates on the product.
TESTIMONIALS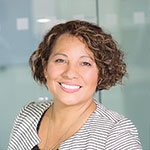 Rankshaper is awesome. It took me a bit of time to get used to it, but now I regularly check it out to discover new content ideas. It helps me a lot with improving the overall ranking.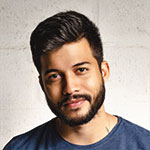 This is the best tool to use in conjunction with Google Search Console Data. It's easy to follow for a professional content strategist. It saves you tons of works.
Latest Posts
Let Rankshaper Do The Work For You
How to Optimize Content with Keywords